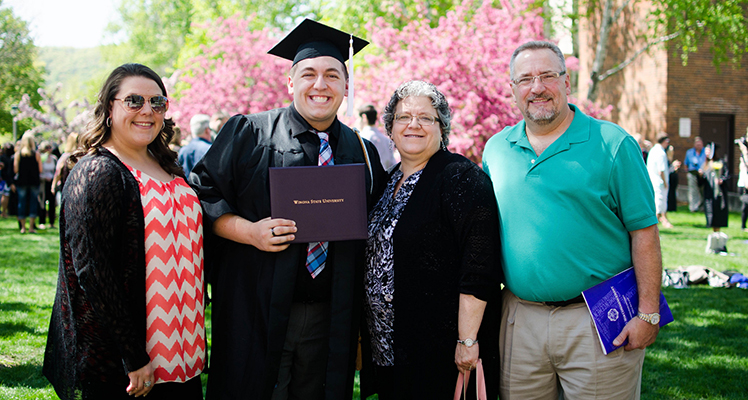 Parenting a College Student
Parents and families are an important part in making their student's experience at WSU both positive and successful. You have been your student's first teachers, and your support and guidance are still much needed--and welcome--while they are entering a new phase.
The best way for parents and families to provide support is to become familiar with the resources and services that are available at Winona State University and to encourage your student to access these resources.
Be a Coach, Not a Manager
The most effective learning involves doing, so resist the urge to contact a professor, talk to the RA or otherwise intervene when your student is facing a challenge. This sort of "management" of your student's issues won't help them develop necessary skills they'll need to navigate daily life in and beyond their college years.
Instead, try to take on the role of a "coach"—someone who helps the student consider various options and likely outcomes. You might possibly role-play a difficult conversation with your student and encourage them to seek assistance.
Ultimately, they should take action to overcome any challenges.
If you have serious concerns for your student's safety or mental health, you should of course reach out to campus resources right away. WSU services you might wish to contact include: